Global Cross and our missionary Sarah Broome continue to work closely with Pastor Luis and his ministry in Nicaragua. A lot has happened in the 12 months since Pastor Luis' last letter.
Missionary Sarah Broome joined Ascensor, our Business As Mission (BAM) project, as the project manager in July. Sarah interfaces with English-speaking customers to ensure we receive all the information needed to deliver the results the customer desires. This was a necessary move as the Lord continues to grow Ascensor's business which directly supports the local ministry.
The church in Tepano was dedicated in August 2016 and it was just a roof and floor at that point. Since then, Phase 2 has been completed with walls and doors installed in the church. A simple playground was also added for the children. Phase 3 is up next and should add two classrooms.
We helped several children with school supplies and uniforms.
The feeding kitchen now cares for 60 children every day in Diriamba and Tepano.
We focused on continuing education within the ministry. Pastor Luis and his wife were sent to Honduras for seminars. They also went to Costa Rica for additional Bible teaching. All of the church leaders have been to seminar classes during the last year.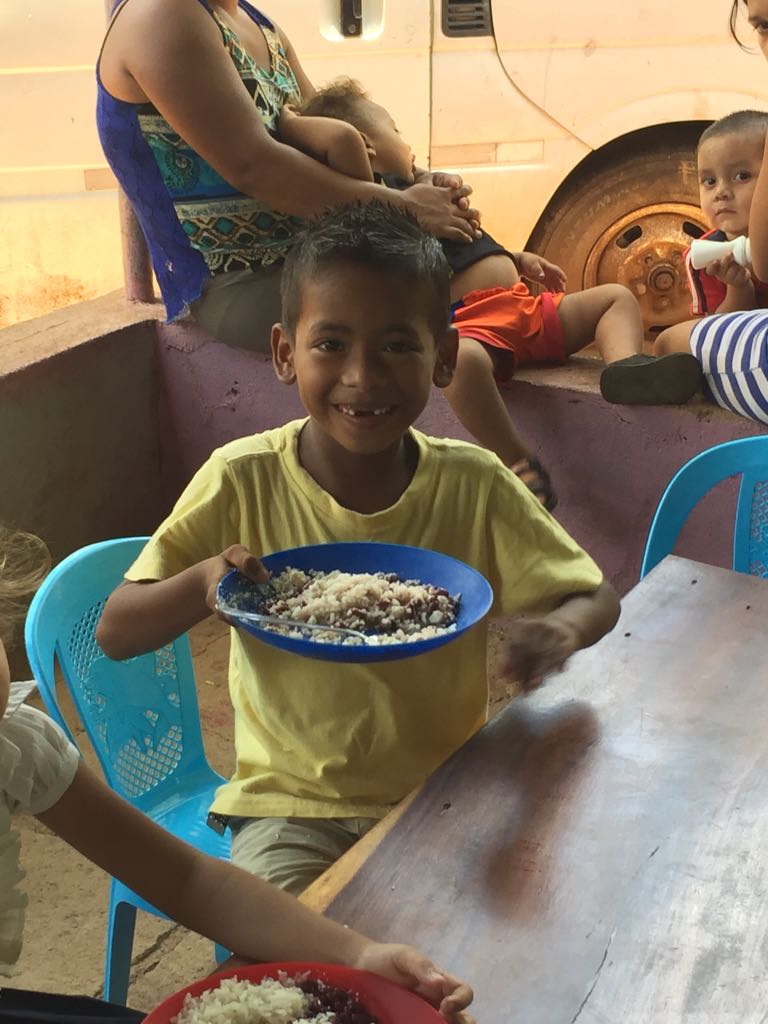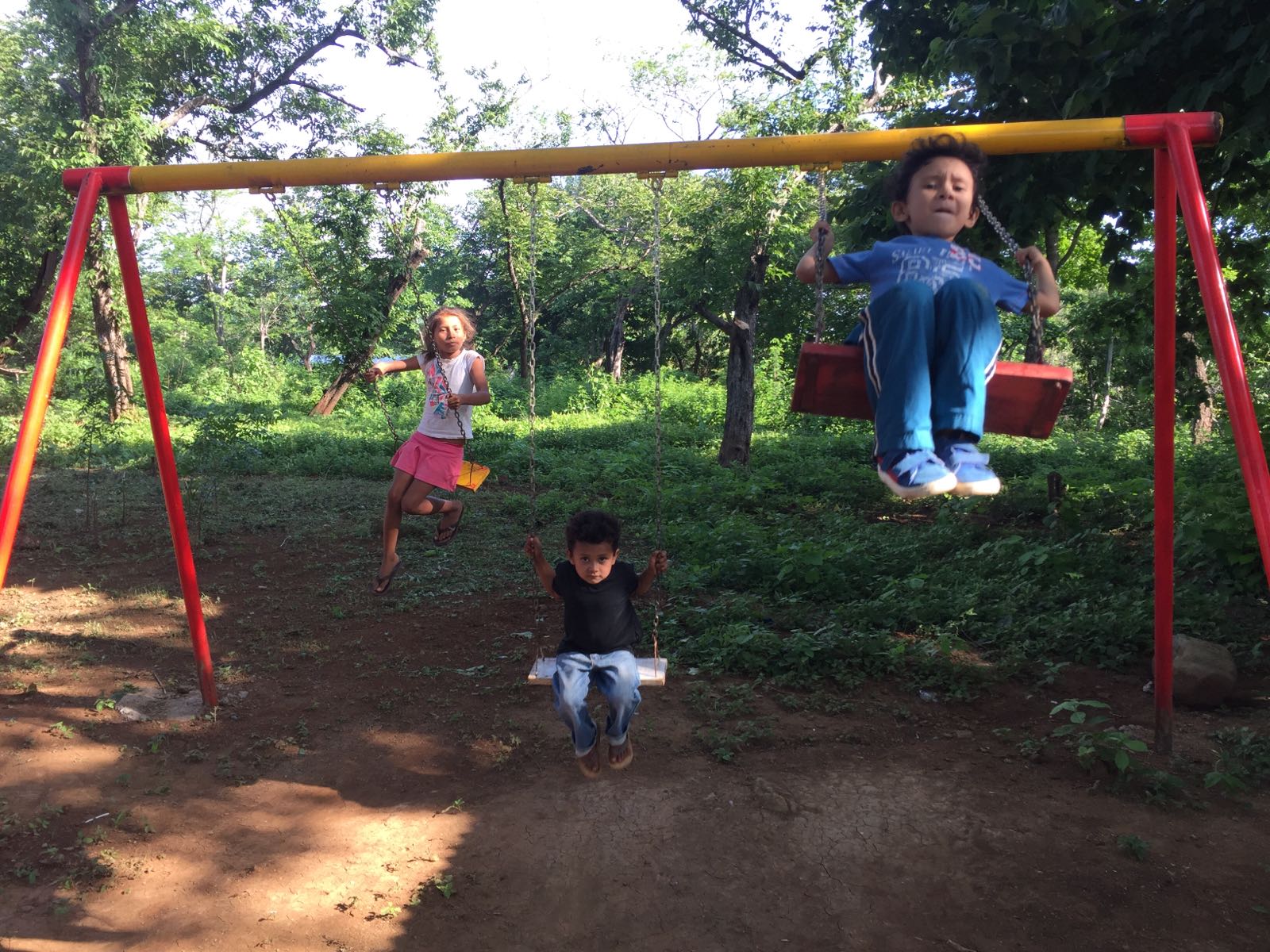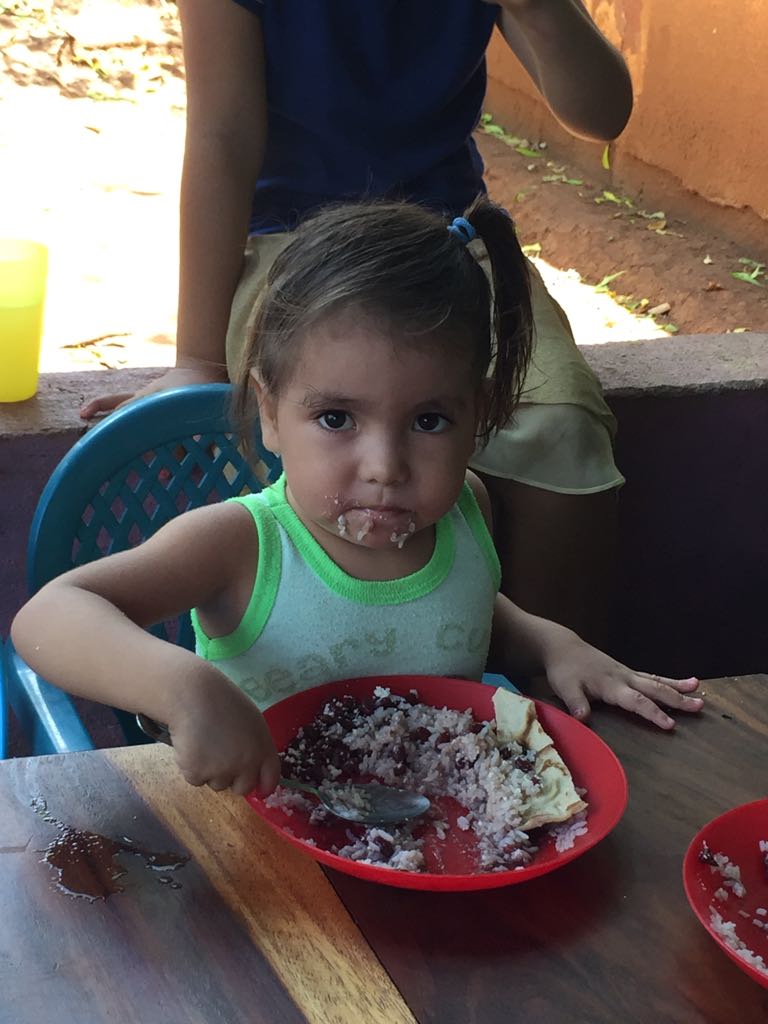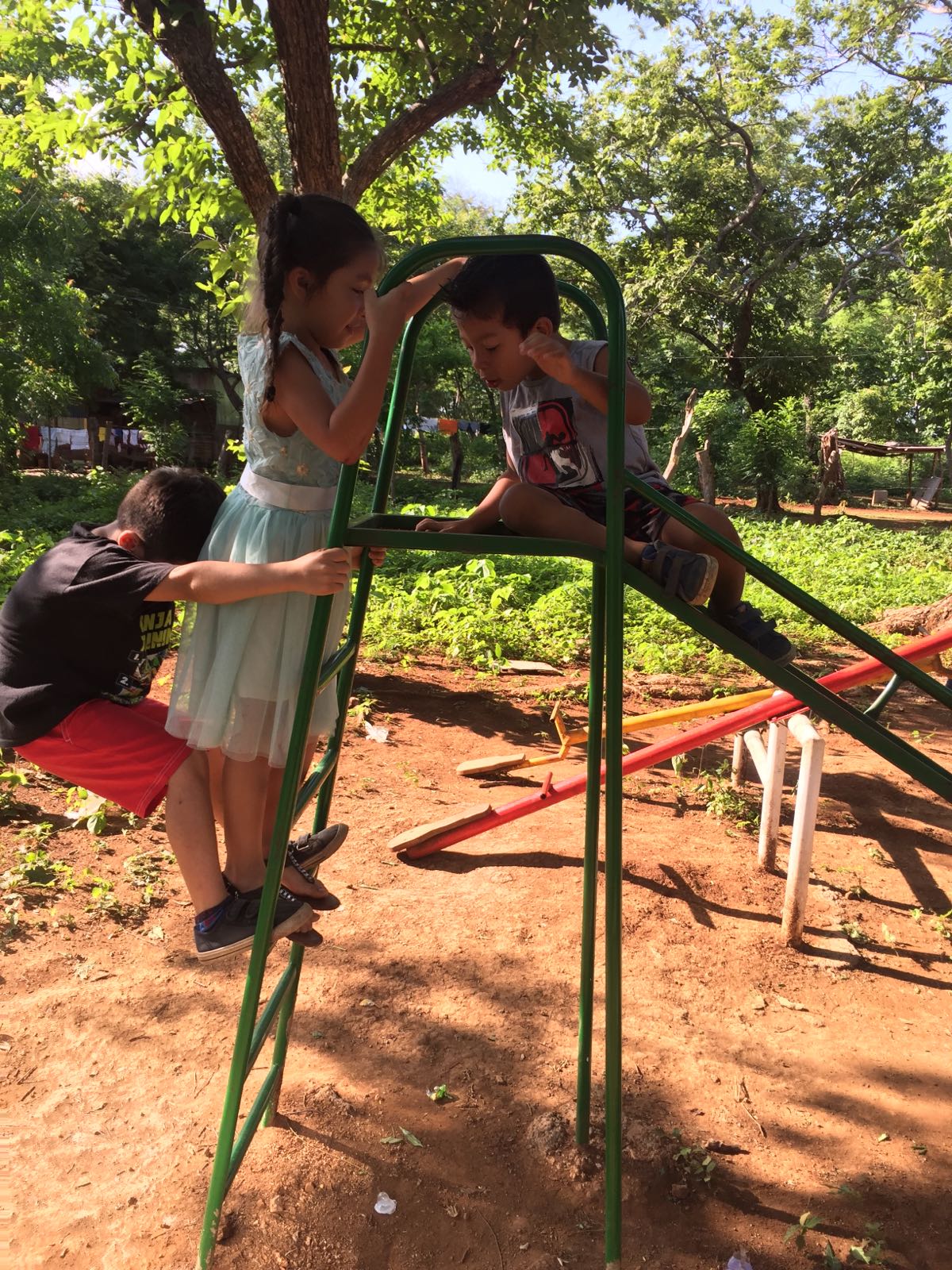 Here is a letter from Pastor Luis on some of their recent challenges and progress.
Greetings to you in the precious name of our Lord Jesus Christ.
God has been so good to us to keep us serving Him. I find myself praying often because we see so many difficulties. There are people with bad health, people with family problems, and people in need. But most of all, I know we can do nothing without God. I thank God for using me to share God's counsel with them. In the last two months, four souls have been saved: two women, a 50-year-old man, and a 10-year-old boy. They have been coming to church regularly and are being discipled. One of our goals is to enable the people of our church to serve in the different areas of the ministry. We are committed to times of intense prayer and providing leadership seminars. Our Sunday school averages 70-75 each week and we are in need of two classrooms. It is our goal to evangelize the whole community and start a new mission field this coming year. In fact, we have already started.
If God provides, we will be happy to improve at least four houses of families living in very poor conditions. As you may know, our old blue truck is practically wore out and we need to replace it. We use the truck to visit people and meet needs in difficult rural areas.
Lastly, many people have been sick. There was a red eyes (conjunctivitis) epidemic recently. Everybody got sick, but not my wife and I. Praise to God for His protection while we ministered to the sick. One of our ladies is recovering from ovarian surgery. She hasn't been able to come since she has to walk about a mile to church. Another lady of our church gave birth on October 16th. She is so poor she didn't have money for transportation from the hospital to her home, but we were able to take her home and have been helping her as much as we can with food for her and baby.
Thank you so much for your generous support of the feeding kitchen for kids, which is a great blessing, and for the support you faithfully you send to me every month. You are the ones God has used to keep me working full time in His ministry. Please continue to pray for us. There is a lot to be done. It is not easy, but we can with God's powerful hand. Thank you again for pushing us ahead and keeping us going.
God bless you.
Luis E. Guevara
Pastor Luis wanted us to make it clear he appreciates all of the support and prayer he receives. Please continue to lift up those ministries in Diriamba and Tepano.